News

June 2022

The fourth Star Kingdom novel, A New Clan, will be released.

February 2022

The fourth Manticore Ascendant novel, A Call to Insurrection, has been released.

October 2021

The fourth Crown of Slaves novel, To End In Fire, has been released.
Blogs
Can a LAC be launched form a carrier and function in hyperspace
Dotz
•
It seems it wasn't possible to ram TUFT's before they deployed 12k missile pods. Coping with 98 BC with onboard missiles only could be much easier (2744 Cataphracts A, 686 missiles per RMN's ship). N…
Dotz
•
... will they enconter their Bismarck or a swarm of deadly LACs?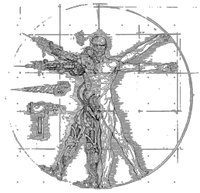 Science Fiction Literature
Go to these sites for info or for help with your own wiki!
Dune • Ender's Game • The Expanse • Hitchhiker's Guide to the Galaxy • Honor Harrington • Ready Player One • Red Rising • Renegades Duology • Wild Cards
Want your community included? See how!