Jurassic World: Dominion Dominates Fandom Wikis - The Loop
Play Sound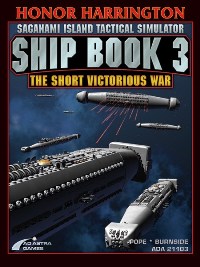 Jayne's Fighting Ships of the Galaxy, Vol. 3 is the third ship book for the Saganami Island Tactical Simulator tabletop wargame, focusing on capital ships like the dreadnought and superdreadnought.
Cover Summary
[
]
In the universe of Honor Harringon, size matters. Ship Book 3 brings the dreadnoughts and superdreadnoughts of the Honorverse to your gaming table, with full class history write-ups, game stats and a range of scenarios covering the opening phases of the Havenite-Manticore war.
The 44-page setting book covers everything from a compendium of the Honors and Medals of the Star Kingdom of Manticore to technical discussions of how armor works against the nigh-incalculable energies of Honorverse weapons, a doctrinal overview of the Havenite Republic's strategic aims, and a complete Order of Battle and naval analysis of the Battle of Hancock.
References
[
]